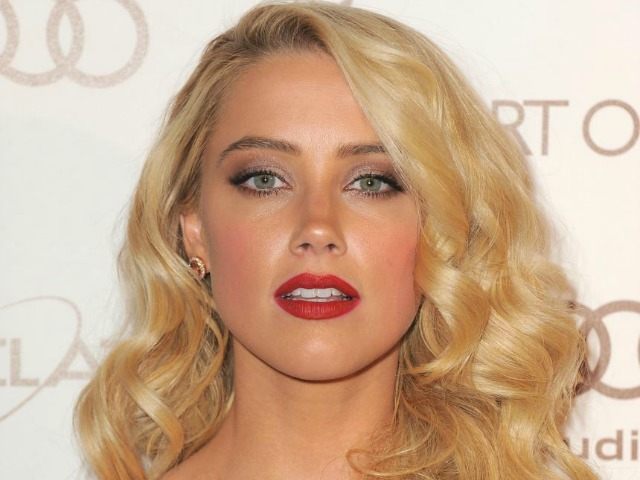 As Hollywood's gender identity crisis continues, actress Amber Heard has come out to describe life as bisexual while working in the film industry.
Heard, who is married to actor Johnny Depp, came out as bisexual in 2010 at GLAAD's 25th anniversary event.
At the time she said she didn't believe she should have to conceal or deny parts of her identity because they are considered "wrong" in the eyes of public perception.
"I didn't know of anyone else in my position who was a working female lead actress," Heard recounted to the Times, via Independent this past weekend.
"I don't want to have to deny my sexuality in order to be me. But I don't want to have to be defined by it. I'm fundamentally opposed to trying to edit myself to be palatable or popular. I don't give a f***. I fight, but I shouldn't have to," she continued.
The actress has stated she doesn't label herself as one way or the other, but simply loves who she loves.
Her statements come days after the Supreme Court ruled in favor to legalize same-sex marriage nationwide.
Heard also told the publication she edited some of her dialogue for the Magic Mike film to suggest her character was bisexual.
"It's a film about men seeking sexual attention," she said. "It gives the power position to women. My characters function has nothing to do with her sexuality."
Other celebrities who have come out as gay recently include supermodel Cara Delevingne, who confirmed she's in a relationship with singer St Vincent, and actress Ellen Page, who announced she is gay at an LGBT conference for teens last year.
Miley Cyrus revealed to Paper Magazine in May she's also bisexual, saying she told her mom when she was 14 that she loves women the way she loves men.
Cyrus is reportedly dating Victoria's Secret model Stella Maxwell.
Dulce Osuna has over a decade of dedicated and extensive work experience in television, radio broadcasting and digital media. Whether behind or in front of the camera, Dulce has excelled as a producer, journalist, host, anchor, radio personality and YouTuber|Content Creator. She is a content creator on YouTube with over 200K and 110 Million Reproductions/Views and she is the co-founder and creator of Holahollywood.com, a bilingual entertainment digital magazine.